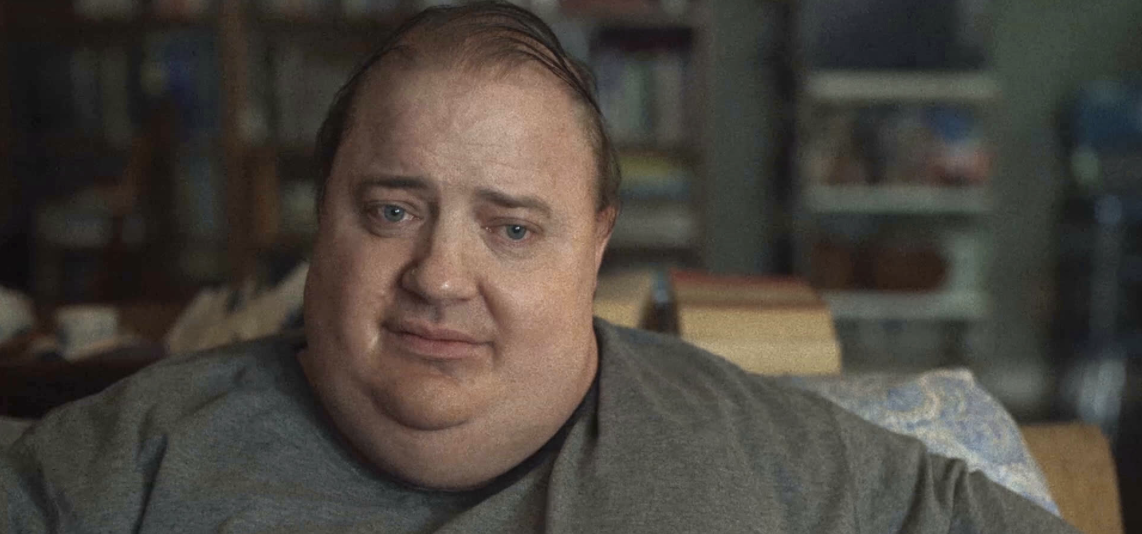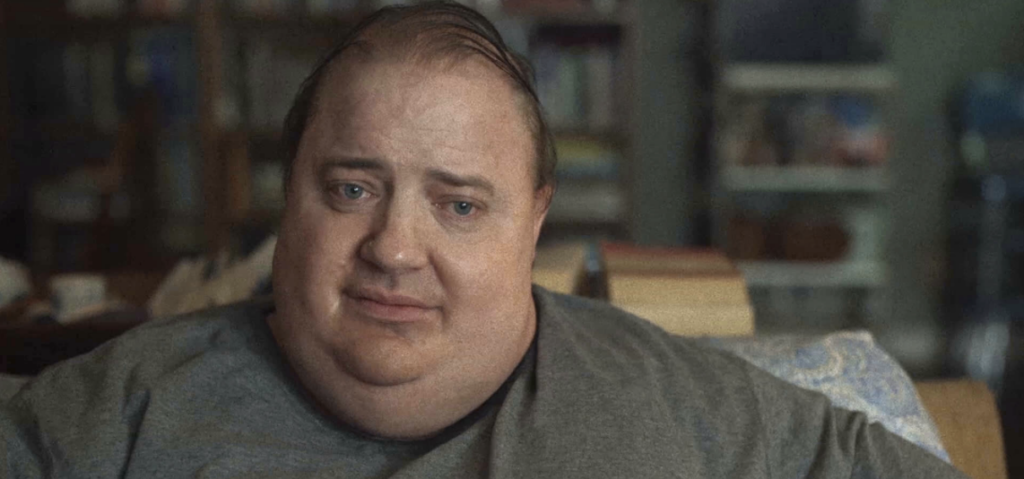 Brock
I found almost all of the acting in The Whale (2022) obvious and unconvincing; it was so hard to believe the characters were real, and their performances did not have me believe they lived the experiences they are recounting in their lines. Every one of the principle cast, with the exception of Hong Chou, seemed lost in the dialogue, and I felt and saw them all trying so hard to act. The metaphors, both visual and written in the screenplay, were too blatant, and Darren Aronofsky's stark, poorly lit, and bland static direction did nothing to help the actors either. The end credits confirmed my suspicion while watching that this movie is based on a play – the dialogue and monologues sound like a stage play – but not in a good way. I have been a fan and advocate of Brendan Fraser's 1990s work (we showed the kids The Mummy (1999) this week for family movie night!) and really hope this film gets him more high profile work going forward. I get there is bravery in his performance, but I had a hard time believing practically everything he said. A giant fat suit in and of itself does not make a convincing performance. But apparently, it does make for an Oscar-winning one.
Stuart
Looking forward to getting back to Yellowjackets as the second season starts back up on Showtime this weekend.  You wouldn't think that the Lord of The Flies premise would lend itself to longform storytelling, but so far we've only seen tiny peeks at the 19 months a high school girls soccer team spent stranded in the Canadian wilderness after their plane went down in 1996.  What they really did to survive continues to haunt them in adulthood, where most of the show is set (and where Christina Ricci – my Wednesday Addams – continues her career playing the ghoulish girl who makes us laugh at the macabre).  Looking forward to more surprise twists and dark humor in the next 8 episodes.
Jason
Have you ever just gone down a genre rabbit hole? This week I got into legal thrillers, starting with Sidney Lumet's 1982 hit The Verdict, starring an aging Paul Newman as a washed up ambulance chaser who's given a final shot at a "real" case and redemption after a woman is left in a coma during childbirth at a Catholic hospital. Newman, who decides to take the case to court rather than settle, is up against a high-powered law firm fronted by James Mason (stellar as the lead attorney defending two doctors and the hospital), the endless resources of the Catholic diocese, and pissed off judge Milo O'Shea (whose haircut should have gotten a nomination). Maybe The Verdict was breaking new ground in terms of storyline back in '82, but if you've seen enough courtroom dramas, you know where this is going — although a couple of twists might catch you by surprise. When it comes to watching an older movie like this one, you just have to toss out all that knowledge and enjoy what's on the screen. The performances, David Mamet's dialogue, and Lumet's direction are all on point, and though it was released in '82, this one might have you longing for some 1970s cinema. Maybe Network or a William Friedkin movie might make a good watch after this one. On that subject, if you want some "If you like that, you'll like this" recommends, check out Chris's new weekly feature.
Heath
Watcher (2022) has been on my watch list for a little while now, so I was glad to finally catch up with this effectively unnerving thriller that values mood and atmosphere more than plot. Maika Monroe is excellent as an American woman who has recently moved to Romania with her husband, and while feeling alienated and uncomfortable in her new surroundings, comes to the shocking realisation she's being stalked by a serial killer. The plot is straightforward but Monroe is superb and there's some brilliant direction and pacing from Chloe Okuno in her feature directing debut, leading to a truly riveting finale. Solid recommend.
Chris
This week, I watched the curiosity known as Hercules in New York (1970), Arnold Schwarzenegger's first feature role. In it, Arnold plays Hercules, whining about being bored amongst the Greek gods and wanting to live it up with the humans on Earth. Sounds like a plausible Arnold comedy, right? Well, your first sign that this is much worse than all of Arnold's other movies is that Arnold is dubbed over by an uncredited voice actor with the plainest, most white-bread voice. Sure, Arnold was probably hard to understand in this early role, but this dub is just wacky. The rest of the movie is just an exercise in subpar filmmaking–events (like Arnold in a pro wrestling match!) happen off-screen, the other Greek gods have paper-thin characters, and the ultimate arc for Hercules just doesn't make any sense. I wish this could be a brown arrow, but this is ultimately just a bad time. Strong not recommend.