Just like the "Because You Watched…" lane that pops up on your favorite streaming service, Now Playing Podcast wants to help you find the perfect companion flicks. Each week, contributor Chris Bravo brings you fresh recommends that tie in with one of our reviews.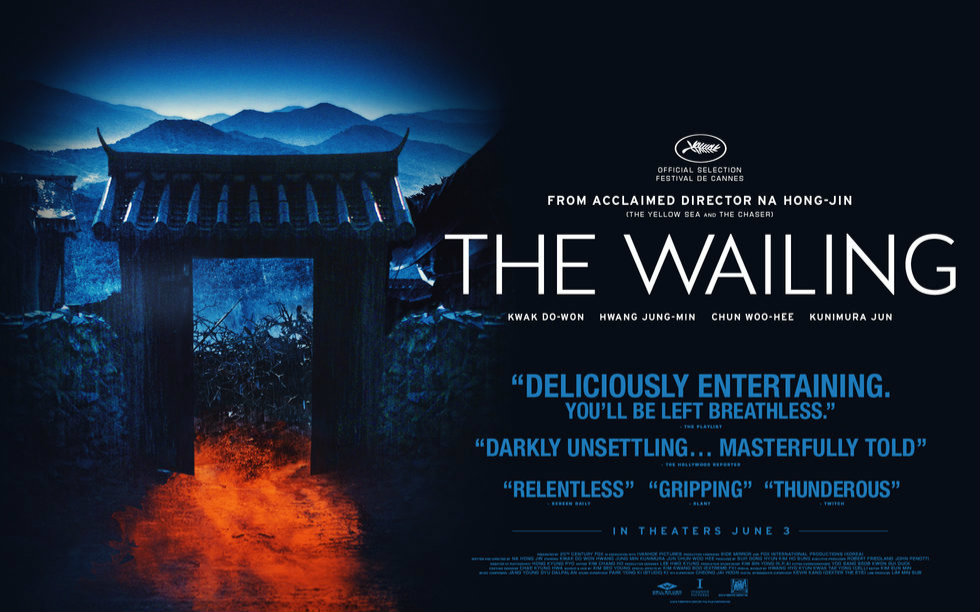 Detention (2019) is a really interesting horror story based on a really interesting video game based on a harsh era of censorship and authoritarianism in Taiwanese history. For me, it's the moments of dread, ghouls, and violence that really captured my attention most in the film. And if the same is true for you, then I have another horror film from East Asia that I think you'll love: The Wailing (2016), directed by Na Hong-jin.
This South Korean police procedural may not seem to have much in common at first glance: a few villagers are murdered in a rural town in South Korea, and it's up to the small-town cop to solve the mystery. But what starts off like most other murder mysteries slowly devolves into supernatural horror with demons, gore, and bloodthirsty killers to satisfy every horror fan's fancies. Plus, the hapless victims are fully fleshed out, forcing us to really commiserate and feel the pain and dread that they all feel for much of this film. Add to all this the themes of religion, xenophobia, and family dynamics, and this movie will give you a lot to ponder and fear.
The Wailing may not have to do much with an overbearing school system or banned book clubs, but it does deal with feelings of terror, supernatural beings, and lots and lots of murders. I think you'll love it.