Just like the "Because You Watched…" lane that pops up on your favorite streaming service, Now Playing Podcast wants to help you find the perfect companion flicks. Each week, contributor Chris Bravo brings you fresh recommends that tie in with one of our reviews.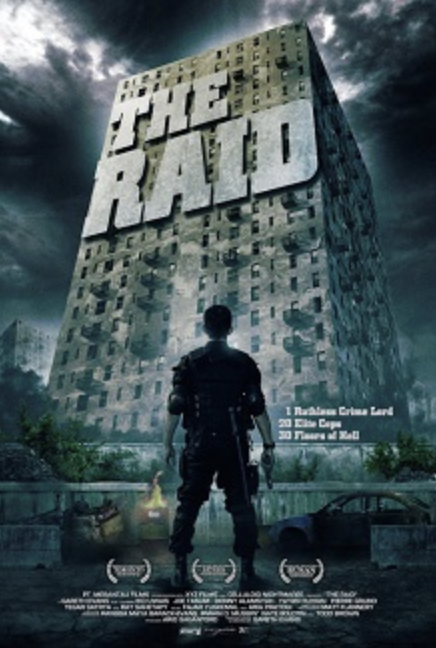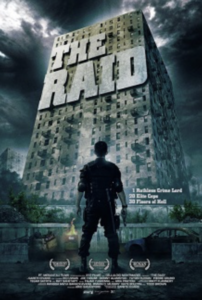 So you liked John Wick: Chapter 4, did you? You liked seeing one man take down endless waves of enemies, taking them down with a dizzying ballet of gunmanship and martial arts? You enjoyed watching the blood splatter from knives ripping through so many hands, shoulders, guts, hearing the intense thuds and crunches and whams of bodies dropping to the floor? You got a thrill out of seeing two men just throw down and fight to the death, only for that fight to be followed by another equally intense and brutal fight?
What if I told you that there is another? In 2011, Welsh director Gareth Evans put out the Indonesian action masterpiece, The Raid (or, as it was known in the U.S., The Raid: Redemption), starring Iko Uwais. Evans made use of Uwais' mastery of the Indonesian martial art, pencak silat, and combined it with a gritty, grungy police raid movie in a rundown apartment building. Imagine Dredd (2012) but with high-speed martial arts instead of rocket launchers and sci-fi tech. And like in the John Wick movies, the violence in The Raid is brutal. Evans and his team did not shy away from using ample amounts of blood, CGI amputations, and acrobatic weapon use to create an exhausting but rewarding action thriller. Much like how I felt at the end of John Wick: Chapter 4.
Don't expect the high-class suits and exotic locales of the John Wick series. The Raid is a much grittier, more confined type of action movie. Almost the entirety of it takes place in barren hallways and dingy apartments. But it's that intimate sense of place that gives this movie so much character. So if what you liked most about John Wick: Chapter 4 was its unique style of action, then you should love how it's done in The Raid.