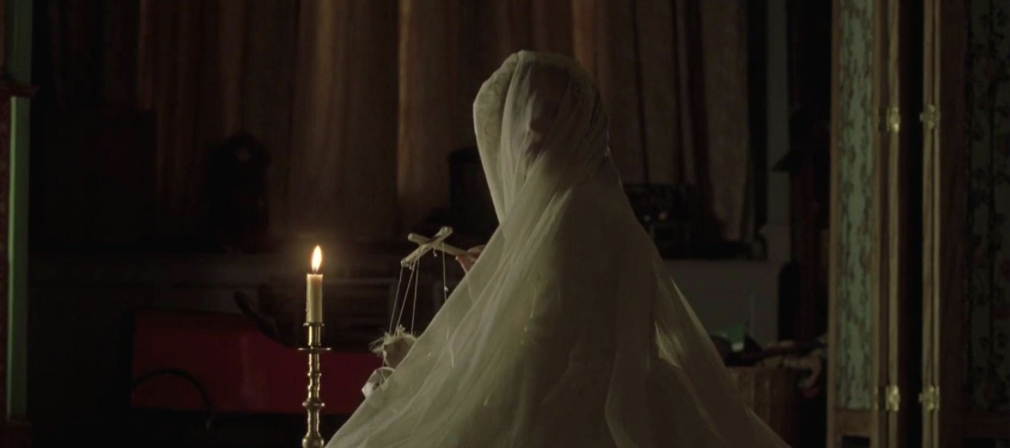 If there's one thing that's been consistent about the Insidious franchise, it has to be the slow-burning scares and lack of blood and gore. The latest installment, The Red Door, is no exception. And if you enjoyed this brand of horror, the atmospheric terror, the malicious vibes, then I have a movie recommendation for you – The Others (2001), directed by Alejandro Amenábar.
Starring Nicole Kidman, the movie is about a mother and her two young children living in an old house in 1940s Europe while the father is off at war. Slowly, deliberately, we hear and see weird things around the house–unexplained crying, loud thuds, shadowy figures. And much like in Insidious: The Red Door, this film ultimately is about a family enduring a lot of tragedy and grief.
Kidman excels, but the supporting cast is up to the task of creating a moody, studied pace toward an excellent, surprising climax. Throw in some cool designs in this creepy old house, and you get a great ghost story. And if you liked The Red Door, I know you're a fan of good ghost stories.