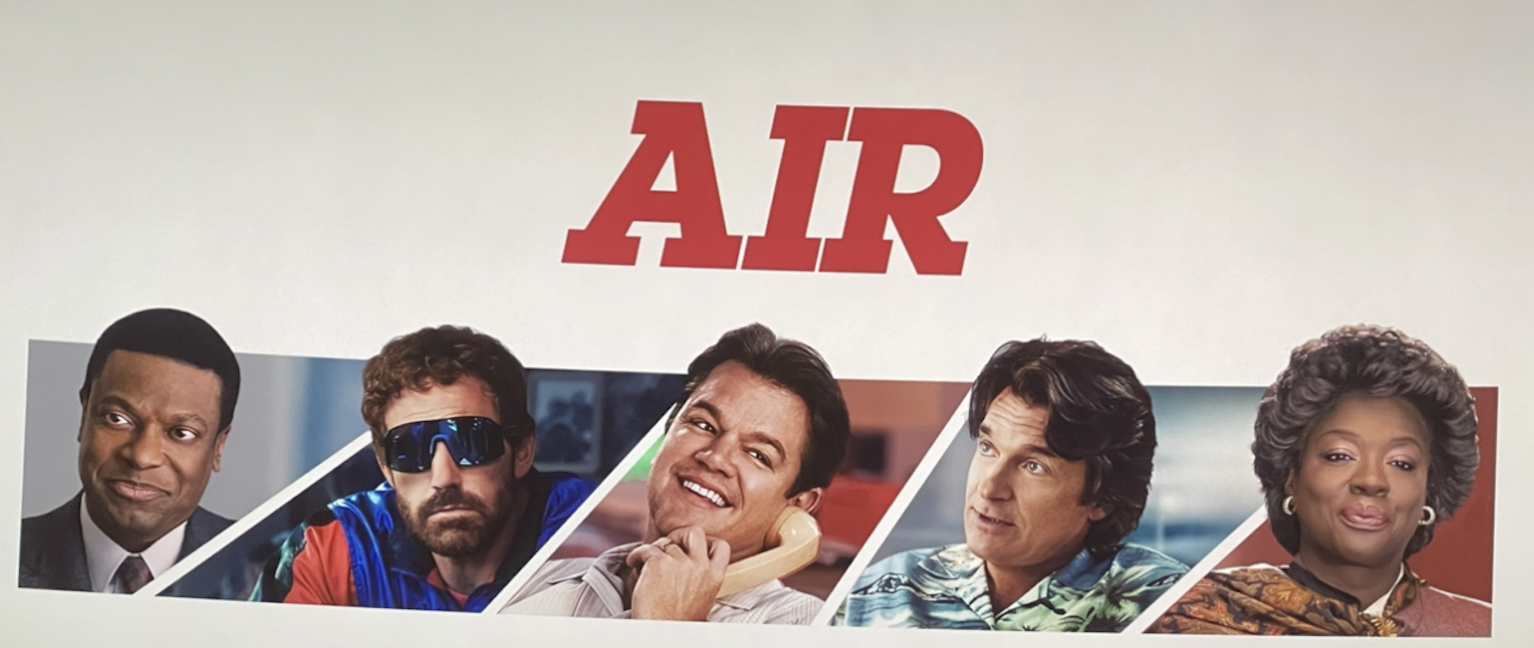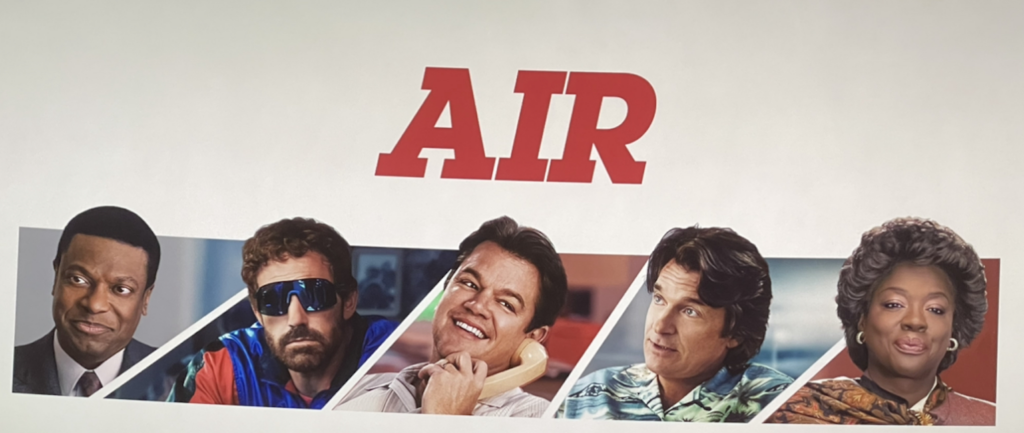 Brock
Air (2023) is a great story, worthy of a feature film. Terrific performances all around, no question, and always fun to see Matt Damon and Ben Affleck act against one another. The climactic phone call scene with Viola Davis and Damon is exceptional. Viola Davis is going to get her next Oscar nomination for this movie, if not her next Oscar. The way they tell this story plays out much like Moneyball (2011), however without as good a script. Ben Affleck directs this film surprisingly flatly, which is strange given the topic and how special Michael Jordan is, and with a heavyhanded overuse of 1980s imagery and songs. Yet despite these flaws, the movie completely works, and is such an entertaining enjoyable watch.
Stuart
It's weird how the best films of 2023 have all been history lessons on consumer goods.  So far we've had movies about the development of Tetris and Air Jordans (and soon a flick about inventing Flamin' Hot Cheetos from director Eva Longoria). Right now my favorite is BlackBerry (2023), which chronicles the rise and fall of everyone's favorite smart technology… prior to Apple releasing the iPhone. Director and co-star Matt Johnson finds equal amounts of humor and drama in the way the status symbol of the 2000s grew out of a random business partnership between shark Glenn Howerton (It's Always Sunny in Philadelphia) and nerd Jay Baruchel (Fanboys). The cautionary tale cannily straddles the line between admiration and pity as we see vision and vanity briefly elevating both men to the heights of Jobs and Bezos… and then destroying them.  Recommend.
Heath
TerrorVision (1986) is an entertaining piece of '80s trash that has a vibe (and catchy theme tune) that resembles Killer Klowns from Outer Space, released the same year. It's not quite as good as Klowns, but this tale of an unfriendly alien monster beaming into an oddball family's suburban home via their TV set boasts superb production design and monster effects as well as appropriately campy performances from B-movie stars like Gerrit Graham and Mary Woronov, and is much better than its 0% Rotten Tomatoes score would suggest. It's no classic, but a mild recommend if you enjoy '80s horror comedies.
Santiago
I really loved Guardians of the Galaxy Vol. 3 (2023). Probably the most emotional I've been with a Marvel movie since Endgame. Like Vol. 2, there are problems with its execution (a climax that's too long, Star-Lord's arc feeling tacked on, etc.), but works really well on an emotional level. A lot has been said about the Rocket flashbacks and, yeah, they're pretty affecting. Best MCU film since Endgame and probably in top five overall MCU films! Strong recommend.
Chris
After having played the latest video game in the series a few years ago and loving it, I finally got around to the first season of the Netflix show, The Witcher, as well as the animated spin-off movie, The Witcher: Nightmare of the Wolf. The show is based on the series of books and short stories by Polish fantasy author Andrzej Sapkowski, none of which I had read, so I can't comment on the show's faithfulness. What I can say is that Henry Cavill is a menacing figure and is perfectly cast as the protagonist, Geralt. I'm not as certain as the supporting cast, but I am quite intrigued by the mystery set up about fantasy kingdoms, warring mages, and a bellicose king in search of a magical girl. I've heard from more hardcore fans that the second season is even less faithful to the source material, for better or for worse, but I'm still looking forward to finishing off the show before the third season is released later this summer. As for the animated film, wow, much darker and gorier than I expected, especially for a Netflix animated film. It's a decently good dark fantasy story that I recommend, and one that genuinely surprised me. I do wish the animation were a bit slicker and more vibrant, but I guess I can't expect much of that in this dark, gloomy world of monsters and monster slayers.