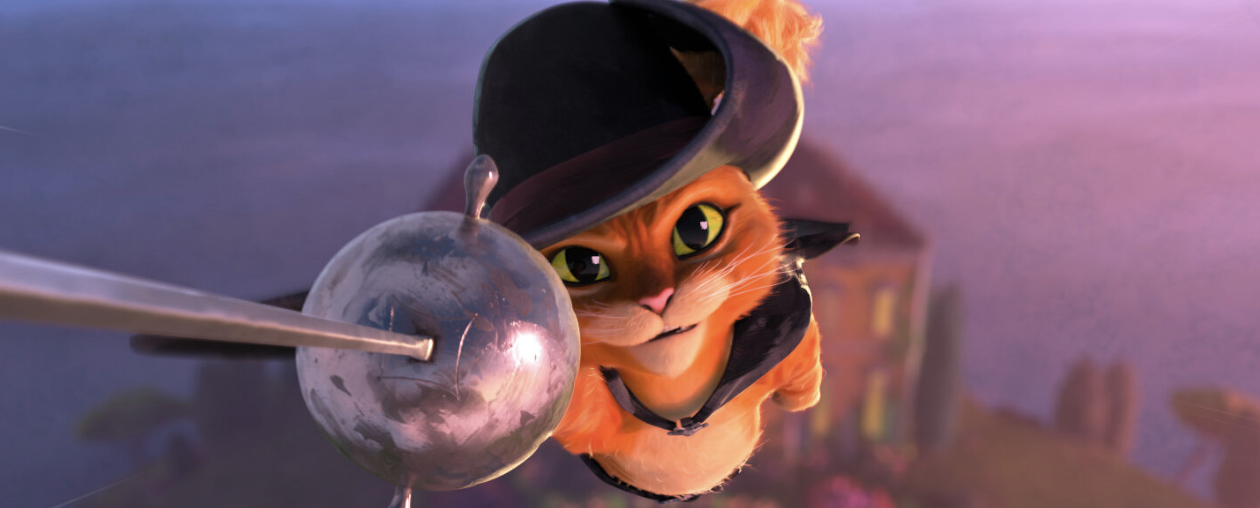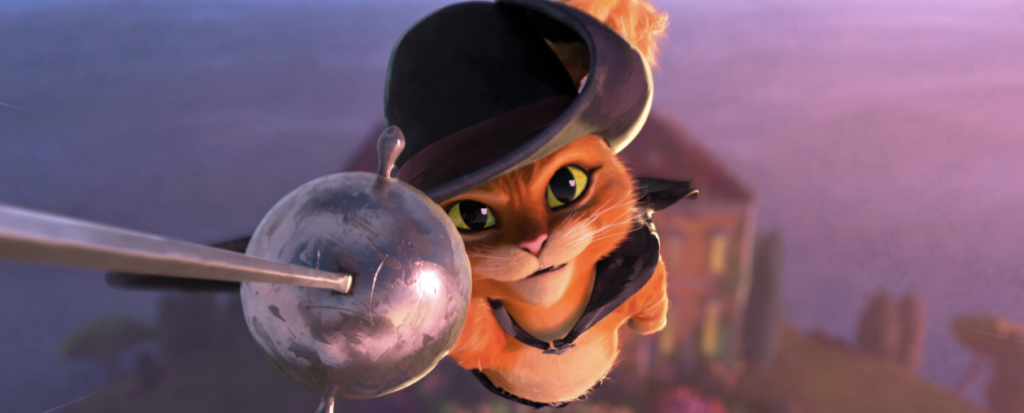 Brock
Despite its nomination for Best Animated Feature Film at this year's Academy Awards, we parents were quite skeptical on watching Puss in Boots: The Last Wish (2022) for family movie night, given that the last couple of Shrek sequels were quite lacking. However, I am happy to report it is really enjoyable, funny, heartfelt, smart, thoughtful, beautifully animated, and surprisingly well-written. What a wonderful surprise. Big recommend.
Stuart
If the smart sharks of Deep Blue Sea provided too much intellectual challenge, and Snakes on A Plane less threatening than today's typical rude airline passenger, perhaps you'll find the bizarrely attuned comedy Cocaine Bear (2023) more your speed. Is this a mockery of the loud fashion and lackadaisical parenting styles of the 1980s? A sequel to the violent kitsch of Scarface? Or just a Saturday Night Live sketch that extends for the entire runtime of the show?  I enjoyed watching the game cast make a go of it, but the outrageousness of the premise becomes a hangover by the midpoint. This is the kind of B-flick that thrives on the energy brought by a midnight movie crowd, but the 10 people in my audience looked like they'd gone into hibernation by the end.  MILD NOT RECOMMEND.
Jason
Somehow, some way, I want to hear our Now Playing hosts review Steven Seagal's 1991 effort, Out for Justice, and I will hold my breath that it gets three recommends. At its core, Out for Justice is a crime drama in which a Brooklyn cop struggles with his loyalties to the job versus his loyalties to the neighborhood and the gangsters that he grew up with. Yet, when you throw in Seagal and the most parody-worthy Italian accent you ever heard, the movie becomes so much more. Seagal tears through thug after thug, snapping wrists, rolling guys over, shoving jabronis into phone booths, and delivering incredible lines like, "I'm starting to get in a real bad mood ya know? Maybe it's like a mood swing, my hormones, I don't know." He's more Italian than Tony Micelli, and it's glorious. He even rescues a dog! Some will say Under Siege is the high point of Seagal's career, but I disagree. Out for Justice is a goddamn masterpiece.
Santiago
Hearts Beat Loud (2018) is a really touching father-daughter story about growing up and letting go. The main duo of Nick Offerman and Kiersey Clemons have great chemistry, although Clemons sometimes lacks in some of the more dramatic scenes. It also has a solid supporting cast with the likes of Toni Collette and Ted Danson and some damn great music. Solid recommend.
Chris
'Tis the season for romance, so with that in mind, I recently watched a classic 90s rom-com — or so I thought — While You Were Sleeping (1995), starring Sandra Bullock and Bill Pullman as the romantic leads. While Bullock is as charming as ever, though I still prefer her turns in Miss Congeniality and Speed to this one, her costar is the pits. Pullman can be my president leading a charge against invading aliens any day of the week, but as a leading man in a romantic comedy? Pass. In this one, he is sullen, quiet, and just an uncharming, unrelatable dope. Bullock and Pullman have little chemistry with each other, but a lot of the side characters and machinations were decently amusing. In the end, a weak not recommend for this movie. There are much better rom-coms out there.