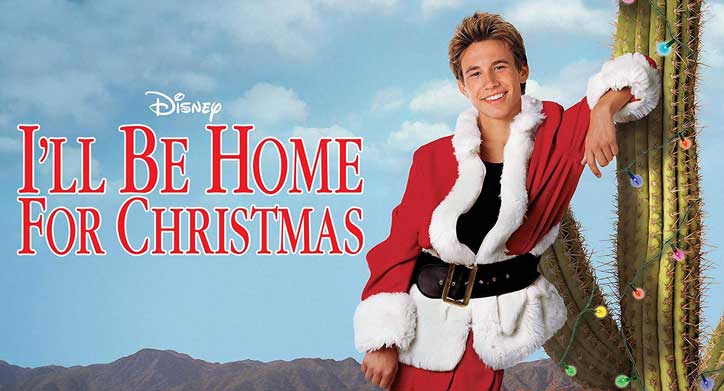 Brock
I'll Be Home For Christmas (1998) A late 1990s vehicle for Jonathan Taylor Thomas where he showed us all his heart just wasn't in this acting thing. Perhaps this would have played better if made for television, because as a theatrically released movie it lacks charisma, charm, vision, drive, stakes, fun, humor, good direction, originality, and most everything else you want in a good movie.
Stuart
Director Damien Chazelle has already explored the impossible romanticism of La-La-Land to Oscar winning effect.  This Christmas he returns to Tinseltown eager to pick up golden statues for daring to indulge Hollywood's dark excesses in the three hour epic Babylon (2022). The end results are something of an endurance test by some reports, but at least he's got the right collaborator for his manic games in Wolf of Wall Street siren Margot Robbie.  Who wouldn't pay top dollar to see her fight a cobra poolside in a bikini?
Santiago
I watched Jerrod Carmichael's Rothaniel (2022). While director Bo Burnham really shines in shooting the special with lots of warm lighting and a general sense of intimacy not generally found in standup specials, it's Carmichael who really shines here. Comedy and drama are weaved in beautifully, with a lot of attention given to Carmichael's coming out. It's not the typical coming out usually shown in movies or TV, it's messy and real and beautiful. Strongest of recommends.
Chris
In the grand tradition of the Now Playing Podcast, I'm currently in the middle of my own personal Hitchcock retrospective. And this week, I finally watched one of his more renowned classics — Rebecca (1940). His first Hollywood feature may have been a pain to make–Hitchcock was constantly bickering with producer David O. Selznick over the script and final edits. But the final product is a masterpiece in slow-building, chilling filmmaking. Rebecca doesn't have much sex, violence, or blood, but it has effective gothic design, evocative performances, and an excellent script that kept throwing surprises my way until the very end. High, high recommend for Rebecca.