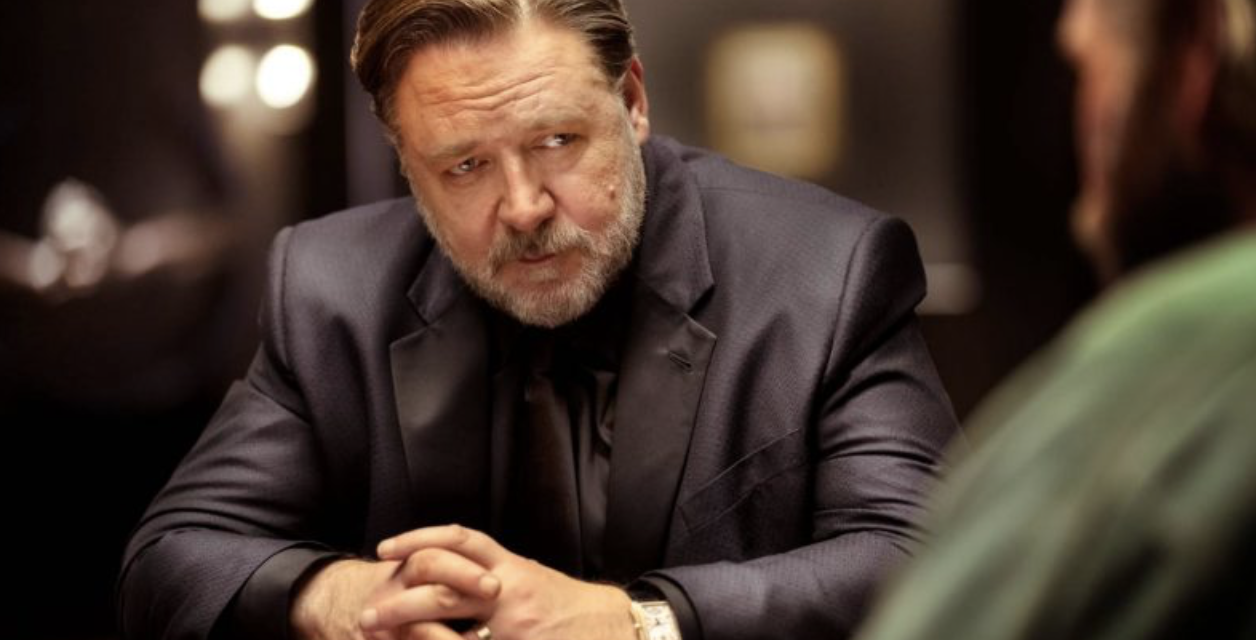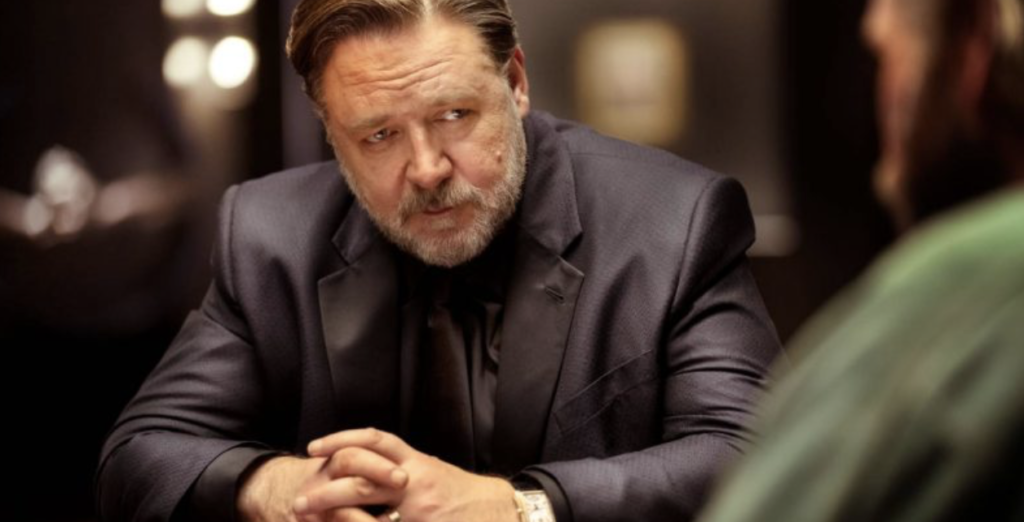 Brock
Poker Face (2022) There isn't enough make-up in the world that can make us believe Liam Hemsworth is a boyhood school chum of Russell Crowe. Besides that, Poker Face is completely watchable; Crowe does fine visually as a director, it's the script that is all over the place narratively.
Stuart
I'm ready to sit down with my most anticipated cinematic event of 2022… Kingdom Exodus (2022).  Madman director Lars Von Trier completes the crazy supernatural soap opera set in a haunted Danish hospital that he began on European TV back in the early 1990s.  The first two seasons rival any of the weirdness you'd find on Twin Peaks.  And this belated conclusion feels all the more special given that Von Trier's recent Parkinson's diagnosis could mean this is the last thing that the creator of Breaking The Waves and Melancholia ever makes. It also means signing up for another streaming service… who has even heard of MUBI?
Jason
Had my first real-life encounter with a Netflix Christmas movie this week when I successfully watched Lindsay Lohan's comeback vehicle, Falling for Christmas (2022), in which the I Know Who Killed Me star gets into an Overboard-like jam on the ski slopes. She's a girl from a wealthy family with an overbearing father and a desire to leave her own mark on the world, but when she gets temporary amnesia she falls for a handsome blonde widower with a daughter, mother-in-law, and a bed-and-breakfast. It's a tale as old as time. Is this how you write these movies? You take an old movie's plot, tweak it a little, and set it at Christmas? Because if so, I could knock out 3-4 of these scripts in a week. The Christmas Chair, A Jingle Hookup, Santa's First Date, Mistletoe-tal Recall. I'll bet at least two of these are real. Anyway, the movie's like a sugar cookie, it makes you feel warm and fuzzy and eventually you just pass out. Which I've heard is the same thing that happens right before you freeze to death.
Heath
I decided to check out some Christmas flicks I had never seen before this week and first on the list was 2004's Surviving Christmas. I am not a Ben Affleck fan, but I'm down for whenever he's in hilarious obnoxious jerk mode as he is here or in Dazed and Confused and Mallrats. The slight plot sees lonely rich guy Affleck hire a family for $250,000 to let him spend Christmas with them in an effort to try and recapture some of his childhood love of the holiday. The late, great James Gandolfini is fantastic too as the perenially grumpy family man Affleck torments on Christmas, but sadly, the very funny Catherine O'Hara and Christina Applegate are don't have much to do in support. While it has some dark elements, I would have loved this to really push the comedy into pitch black territory, as it stands it's an odd mix of edgy humour and family-friendly gags. It's no masterpiece, but I found this to be much better than its toxic reputation would suggest. Recommend.
Santiago
The Sunset Limited (2011) is a great play… but not a great movie. The Tommy Lee Jones-directed adaptation of the Cormac McCarthy play features the source material's great dialogue and characters, and Samuel L. Jackson and Tommy Lee Jones are really good in it, but the film didn't do much in trying to make the adaptation feel more like a film: it's all in the same apartment throughout, making it very visually repetitive and claustrophobic. Overall the script and acting make this a solid recommend, albeit not as strong as it could've been.
Chris
At the behest of a Dutch friend of mine, I've been exploring a few movies from the Netherlands recently, starting with a steamy, surreal movie from Paul Verhoeven: The 4th Man (1983). Before he started making English-language movies in the US, Verhoeven made several movies in his native land of the Netherlands that already contained a lot of his bombastic, outrageous style that we see in his later movies like RoboCop and Starship Troopers. In The 4th Man, a bisexual man goes to bed with a sultry widow, only to slowly discover the fates of her three previous husbands. I was reminded often of David Lynch's Lost Highway–I was never quite sure if what I was watching was real or a surreal dream. If you're in the mood for something trippy, sexy, and weird, then The 4th Man is a solid recommend.