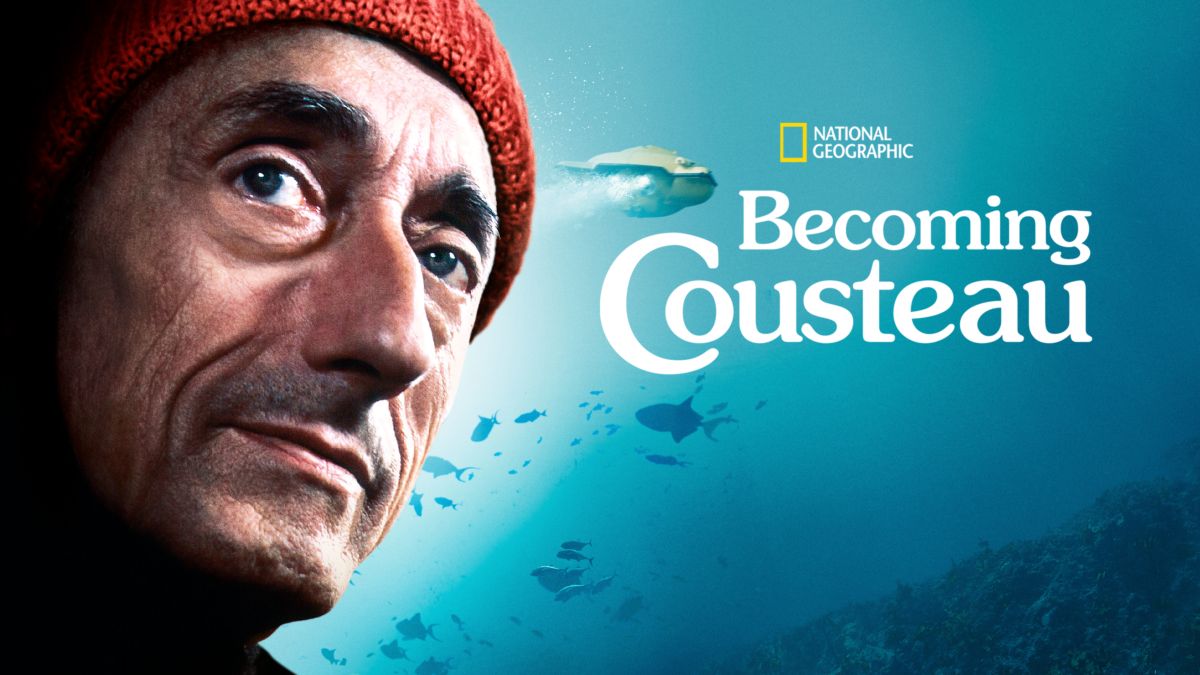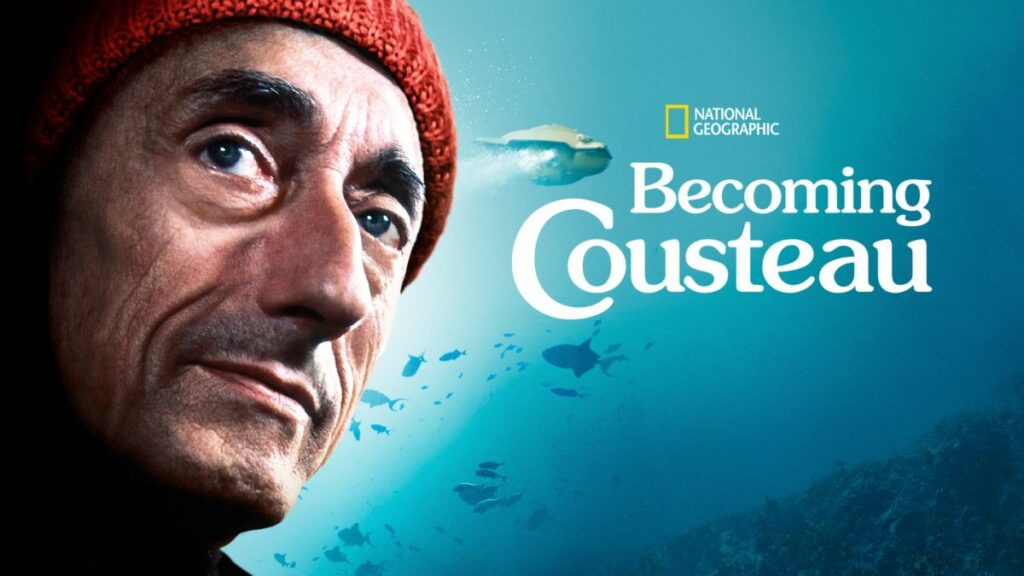 Brock
Becoming Cousteau (2021) has a somewhat "aren't we clever?" sort of premise: it is a documentary on the life of the guy who spent his life doing all those undersea documentaries. The premise is sound, but the presentation is surprisingly dry (see what I did there…). So much so, I drifted off asleep twice while watching. However, I actually enjoyed learning about Jacques Cousteau the man, the inventor, the explorer, and the legacy – much of which I didn't know before; I made sure to navigate back a little each time I dozed to make sure I didn't miss anything. At only 90 minutes, this is obviously a high-level exploration of Cousteau's life and life's work. Looking forward to watching another film that will dive into his life more. Get it – dive in?! Am I too hip for the aquarium? Recommend
Arnie
At what seemed almost like a dare from Stuart I rewatched the 1990 Teenage Mutant Ninja Turtles (the one with the Jim Henson puppets for turtles). I gave that movie a recommend in our original 2014 podcast review, but Stuart considers it the worst of the series. So I went back and rewatched the film for the first time in nearly a decade. And…Stuart makes some solid points. The movie does not look great, but what he calls "cheap" I call "quaint." Yes, the times (and there's more than one) where you can see the human faces through the turtles' mouths is nightmare-inducing, but mostly the puppeteering and the animatronic faces work. They are quite expressive for pre-CGI technology! Shredder does look like he's wearing aluminum foil, and his overall plot seems very small-time, but there is still a theme of teenage rebellion that I remember connecting with so much in 1990. Yet it's not just nostalgia that makes me endorse this film, there really is something there that I think will appeal mostly to children and teens, but is a solid emotional core. There's some good (if very dated) humor and music in the film as well. So I stand by my recommend from 2014, but…I must admit, the film has a lot of problems. It's a weak recommend, and this is NOT the best Turtles movie out there. BOTH animated TMNT movies are better (the 2007 film and the 2023 one), and even the underrated Out of the Shadows has more going for it. But the first time they came out of their shell wasn't the worst, not by a long shot (looking at you Turtles in Time).
Jason
I've committed to clearing my Prime watchlist of any movie that I haven't seen, so I've spent the last week knocking off titles left and right. First up, 2022's Beast, the Idris Elba man v. maneater thriller that performed well in theaters but should enjoy a long and healthy life on VOD. Why? Because it's a simple premise — father fights rogue lion threatening to eat his daughters — that's incredibly well executed. Remember our hosts commenting on Last Voyage of the Demeter's failure to create any sense of claustrophobia in a movie about men trapped on a boat with Dracula? Director Baltasar Kormákur shows how it's done, with handheld cameras and a brisk pace that only slows down when someone has to tend to their wounds. At 93 minutes, you're getting exactly what you asked for, and it's worth the time investment. It easily beats 2020's Megan Fox starrer Rogue, another lion thriller that's floating around the streaming verse. Personally, I'm a fan of 1997's The Ghost and the Darkness with Val Kilmer and Michael Douglas. That's one that, like Beast, I recommend.
Santiago
I started watching Joe Swanberg's Easy (2016). Expertly acted and directed, this exploration of the lives and relationships of several characters in Chicago is a really underrated Netflix gem. Most of the episodes are self-contained but many characters will pop up in other storylines throughout the show, a main character in one episode can be a secondary character (or even just a cameo) in another. The dialogue is improvised which gives the whole show a very natural feel to it and it has an earnest approach to sex and sexuality I haven't seen since HBO's Girls. I guarantee you'll be hooked from the first episode. Strong recommend.
Chris
Did you know a new Pet Sematary movie was coming out this year? Neither did I until I checked the calendar recently. Well I decided it was time to catch up by finally watching the original Pet Sematary (1989), directed by Mary Lambert. Wow, what an enjoyable movie, but probably not for the right reasons. Without spoiling too much, let's just say that the climax of this film is probably the most outrageous and unique sequence of events I've seen on film. I should have expected something crazy given that this was based on a Stephen King novel. But the audacity of this story–from the truck accident to the spooky cemetery to Herman Munster's ultimate fate, this movie just dealt happy surprise after happy surprise. Any fan of B-movie schlock should find joy in this one. Solid brown arrow territory.
Editor's Note: Now Playing Podcast will review the new Pet Semetary prequel, Pet Semetary: Bloodlines, following its release this fall on Paramount+.