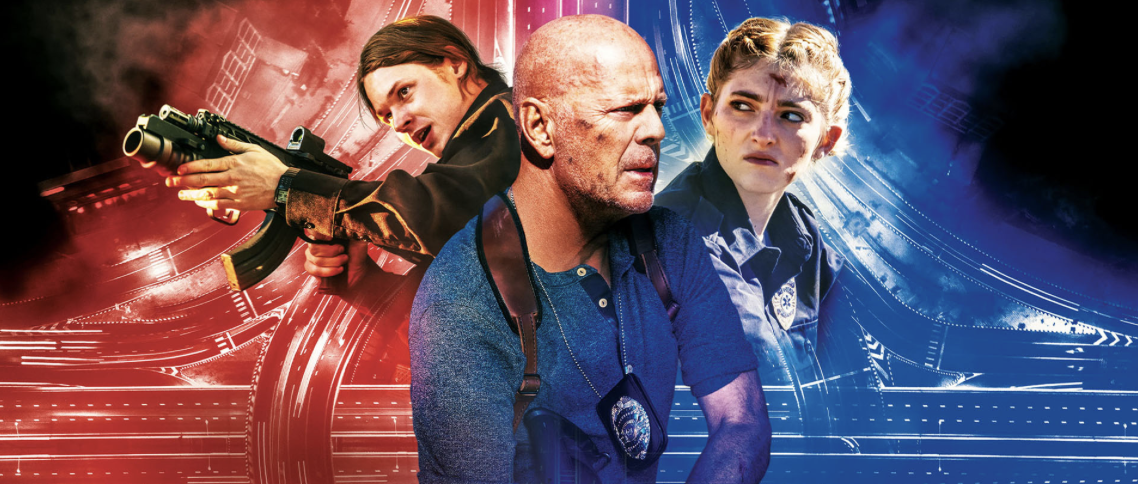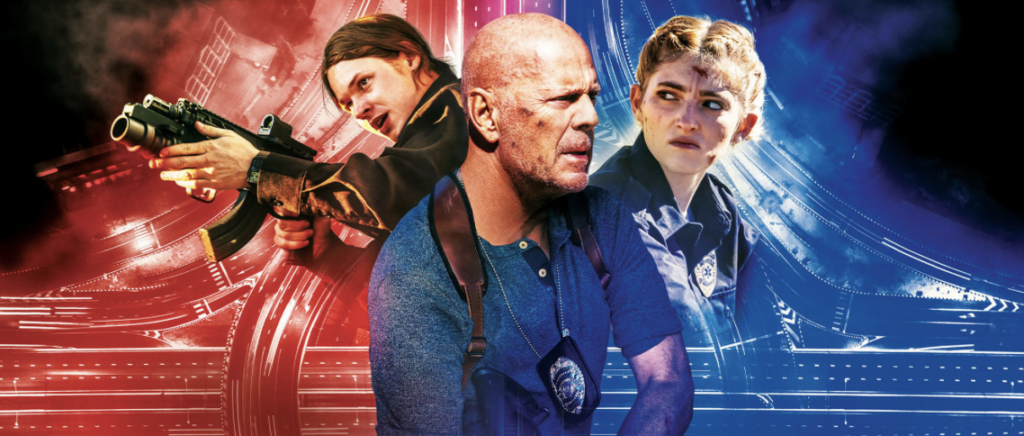 Imagine the movie Bowfinger except Eddie Murphy's character is played by Bruce Willis and Steve Martin's character is played by Edward John Drake. Now imagine the movie is called Detective Knight: Rogue (2022) and Drake, the director, made three of them.
Last weekend I watched the Detective Knight trilogy, in which Willis wraps his career with a stint as the "he doesn't play by the book" cop James Knight. The actor's final film is actually a sci-fi "geezer teaser" called Assassin, but what difference does it make? These Detective Knight movies – the aforementioned Rogue, Detective Knight: Redemption, and Detective Knight: Independence — were all released in a three-month period beginning last October.
Of course I knew what I was getting into. Of course I knew Willis would barely be in the movie, and his documented frontotemporal dementia is evident throughout the trilogy. The actor, being fed his lines through an earpiece, is barely coherent. I will not fault the movie for any of that. I will fault Drake for making a trilogy that's incoherent from start to finish. It's clear that the filmmakers had to work around Willis' limited time on set and difficulty performing, but the different threads – in each movie – just don't come together. It feels like they filmed the entire trilogy back-to-back-to-back (which they did) but then all the footage was assembled out of order. Then, when they realized it was all messed up, they tried fixing it from memory. "I remember seeing a guy in a Santa Claus suit after this scene, so if you see a Santa suit put it there."
The Santa suit is from the second movie. Let's run through them real quick: Detective Knight: Rogue wants to be The Town and Heat (with Willis as Al Pacino), so 90 percent of the movie is focused on four bank robbers. Beau Mirchoff, the robbery crew's leader, is the best actor of the bunch, and the only character that might keep you interested. Rogue, allegedly, takes place at Halloween, but they must have only had the budget for the bank robbers' masks.
Detective Knight: Redemption (2022) again features Mirchoff and Willis, [SPOILERS] now in prison after the events of Rogue. They eventually fall in with a religious and anti-system fanatic who leads a gang of terrorists dressed in Santa suits, because it's now Christmas. Redemption is the shortest of the trilogy and it moves fast so you don't have to suffer very long. Like Rogue, the movie is just a mess of poor choices. However, Rogue is watchable.
Now, before I wrap things up, let me say these movies are all technically competent. Gunfights are well choreographed despite the obvious CGI because the filmmakers decided not to use blanks after the Rust incident with Alec Baldwin. Unfortunately, they couldn't hide the fact that Vancouver is not New York City and New Mexico is not Southern California.
Los Angeles (actually Las Cruces) is the setting for Detective Knight: Independence 2023), a Fourth of July-set adventure in which Willis' Knight once again cedes 90 percent of the screen to another character. This time it's Val Kilmer's son, playing an EMT who also grows disillusioned with the system and chooses violence over collaborative communication. He'll eventually cross paths with Knight, who's also dealing with his own issues – all of them exposited by other characters.
Going in, I thought maybe these Detective Knight films would be a B (or maybe C) level actioner that's got just enough violence and humor to be passable. Though Rogue is barely passable, the sequels go downhill at light speed. At least Lochlyn Munro is here.