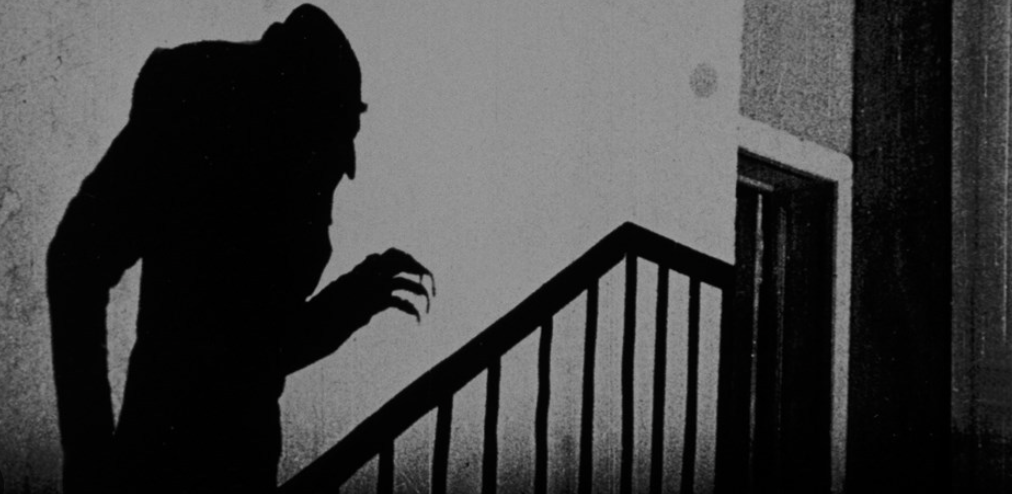 As Now Playing Podcast enters an unprecedented 16th year of weekly (and often twice-a-week!) movie reviews, the show is returning to its horror roots and putting one of the genre's most beloved monsters under the critical spotlight. The year begins with an examination of Dracula on screen, with a review of 1922's silent classic Nosferatu on January 3.
Meanwhile for patrons, Now Playing's 2022-23 Fall/Winter Donation Drive continues with all-new entries in the Gold Level 100 Years of Dystopia retrospective. Then, if vampires and dystopias aren't dreary enough for you, patrons will hear an exclusive review of About Schmidt, the 2002 Jack Nicholson comedy-drama about old age, loss, and how to cope with it all.
Here's everything coming to Now Playing Podcast in January 2023.
January 3 – Nosferatu (1922)
January 7 – Fahrenheit 451 (1966)
January 10 – Nosferatu the Vampyre (1979)
January 14 – Soylent Green (1973)
January 17 – Dracula (1931)
January 21 – THX 1138 (1971)
January 24 – Drácula (1931)
January 28 – About Schmidt (2002)
January 31 – Dracula's Daughter (1936)